Hot Wheels and Matchbox Cars
The old saying goes, "The only difference from the men and the boys,
is the size of their toys!
How many of you out there started the vintage car hobby by buying a Hot Wheels, Matchbox or some other type of 1/64 scale model car? I started with a Matchbox car. I can remember the day I purchased the little car fifty plus years ago as if it were yesterday.
Every year until her passing my Grandma would send me a Birthday Card with a dollar stuffed in the card. Funny thing about Grandmothers. My Grandma like most of my friends Grandmothers did not believe in inflation towards birthday gifts. Even with double digit inflation of the 1960's and 1970's all my friends and I always received a single dollar for our birthday gift.
In February 1964, I received my long awaited Birthday Card from Grandma. I had been anticipating that card and dollar almost as much as the larger gifts my parents were to give me for my sixth birthday. Not having a job, funds were real tight for little Alan. I needed a dollar for a must have purchase. I had my eye on a Matchbox car that I had seen at the store. My best friend Ron had gotten a Matchbox car for Christmas a month earlier. If Ron had one, little Alan had to have one as well - that was just the way I rolled at six years of age. Not much different now, but let us not go into that.
With my dollar in hand, I went with my mother to the Bergner's Department Store in Sheridan Village, Peoria, Illinois. My mother had to almost put a leash on me to keep me from running off to the toy section of Bergner's. Finally, she gave up on her shopping list to take the escalator down to the basement where the the toy section was to get me to shut up.
The memory is so vivid! I remember making a U-turn, walking past the sporting goods department on the right to walk back around under the escalator to the toy section. There it was, my heart's desire, well for that minute anyway.
I picked up the car and took it to the cash register and paid for it with my life savings of a dollar. I don't even think they had sales tax back then. I was given a few pennies as change, which I saved, because a penny was a penny back in those days, grabbed my bag from the store clerk grinning from ear to ear. I didn't even wait to leave the building before I had the car out and playing with it. So much for saving the value for future sales.
The Matchbox was my first purchase item, ever. Imagine, I bought a car! Well, I have spent more than a dollar for my love of classic cars during my life, but maybe I have not made a more satisfying purchase.
The Matchbox I bought in 1964 was a series no. 27 Mercedes 230sl, made in England by Lensney.
Over the years, I almost played with that car to its total destruction. The paint is chipped and the windscreen is broken off, however I still have the toy.
Four years later, Hot Wheels toy cars came on the market in 1968. So happens 1968 was the first year of the Chevrolet Camaro. Like icing on a cake, I could not live without a new Hot Wheels 1968 Camaro. I took my lawn mowing money to make the must have purchase.
I had years of enjoyment out of my Hot Wheels and Matchbox cars. I accumulated over 100 1/64-toy cars as a young boy. I had 30 plus feet of Hot Wheels orange track with corners and loop to loop attachments. I was given plastic car models of the 1/64 size that I constructed. I even sent off for an electric motor powered Hot Wheels, that I received for saving Cereal Box Tops.
As time goes by, to a certain extent, a man must give up his childish things. My toy car playing time finally came to an end as I started to focus on other interests.
I love my mother for all the reasons everyone loves their mother, including, that she saved my Hot Wheels and Matchbox car collection. I have had my collection in a Hot Wheels collector box in a closet for years until I got a wild hair to buy a shadow box to display them. So, 50 years later I am still enjoying my first dollar ever spent!
History of Hot Wheels and Matchbox Cars
Matchbox

is a popular toy brand which was introduced by Lesney Products in 1953 and is now owned by Mattel, Inc. The brand was so named as the original die-cast Matchbox toys were sold in boxes similar in style and size to those in which matches were sold. Subsequently the brand would encompass a broad range of toys including larger scale die-cast models and various non die-cast lines such as plastic model kits and action figures.
During the 1980's, Matchbox started to switch to the more conventional plastic and cardboard "blister packs" that were used by other die cast toy brands such as Hot Wheels. The box style packaging was re-introduced for the collectors' market in recent years, particularly with the release of the "35th Anniversary of Superfast" series in 2004. -Wiki
Hot Wheel

s

is considered as one of the leading brands of die cast toy cars worldwide. The American toy manufacturer Mattel initially released it in September 1968. Until 1996, it competed against other leading brands such as Matchbox and Johnny Lightning. The competition only ended when Mattel decided to acquire Tyco's Matchbox brand.
Hot Wheels vehicles usually follow the 1/64 scale model. This means that each of these cars has a height of approximately 1 inch and a length close to 3 inches. However, the size of each toy vehicle depends on the car model from which it is patterned. Not only is this toy brand popular among children, but also among adult collectors.
Additional Facts and Other Interesting Details
Nowadays, the Hot Wheels brand of toy cars has more than 10,000 different beautiful and colorful designs. Leading car manufacturers like Chrysler Motors, Ford Motor Co. and General Motors have authorized the release of the miniature models of their vehicles. The same also goes for premier brands such as Toyota, Mazda and Ferrari.
Aside from the normal cars, the Hot Wheels brand also has other interesting product lines such as the Hot Birds airplanes, the R-R-Rumblers motorcycles and the rechargeable Sizzlers electric cars. Aside from these, there is also another highly interesting product line called Hot Line trains.
In 1968, a total 16 beautiful miniature car models were released, all of which featured a working suspension, redline wheels as well as special bearings. More than anything else, these cars became popular for their special paintwork called the Spectraflame. Some of the most notable car models that became part of this highly successful release were the Chevrolet Corvette, the Camaro and the Barracuda. Additionally, it also included the Mercury Cougar, the Mustang as well as the Firebird.
After the successful release in 1968, it was followed right away with another successful release in 1969. This particular set of miniature cars included the McLaren M6A, the Maserati Mistral as well as the Brabham Repco F1. Other notable car models released during that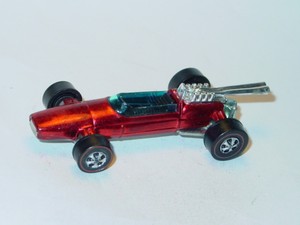 year also included the Volkswagen Beach Bomb, the Rolls-Royce Silver Shadow and the Mercedes-Benz 280SL.
The 1970's also saw the release of other beautiful and captivating toy car designs like the Nitty Gritty Kitty, the Mongoose Funny Car and the Sky Show De
ora
. In 1973, the Fat Daddy Sizzlers product line was released, which featured designs like the Highway Robber, the Mercedes-Benz C-11 and the Superfine Turbine among other attractive designs.-dimensionsinfo.com
Subscribe to Texas Classic Chevy Experience
!!!Support Texas Classic Experience!!!
Did you like the blog? If you did, the best way to support
Texas Classic Experience
is to share this post! Please tell others that you liked this post by sharing it with your car friends by sending them a link to this page.
http://texasclassicchevyexperience.blogspot.com/
Please use the add link to purchase auto part, books, etc
Don't forget to
visit and like
Texas Classic Experience
on FaceBook:
LINK to FaceBook
My winning Peel Out at the 2011 Lone Star Classic Convention in Dallas
Texas Classic Chevy Experience
will post blogs about: Hot Rods, Chevy, Chevrolet, Drag Racing, Car Shows, Classic Cars, Custom Cars, Muscle Cars, How to Tech. posts, Dallas Area Classic Chevy Club, Texas Muscle Car Challenge, Tri-Five Nationals, Lone Star Chevy Convention, Classic Car lists, Classic car links, Spotters guides, Car Shows, Swap meets, Book reviews and More.