This blog is a result of my trying to solve a nagging question that I have had about my Tech Blog series:
Tri-Five Late Model Power Booster Conversion
. I have to explain, that I did not just start researching how to update my brake system before I wrote that blog series. Actually, I have been thinking and reading about the retrofit for years. I even thought of just updating only the master cylinder many years ago. My friend Paul had a catch phrase that sums up why it has taken me 15 years to upgrade my brakes. He would say, "I want disc brakes on my car; but!
You have to have three things: the time, the money and the inclination. It seems, I never have all three at the same time!
"
'click to tweet!'
Oh! By the way, I have all the parts for the brake upgrade, however they are in a box in the corner of my garage. I think I'm doing good, I have only had the parts for a year.
After writing my disc brake blog, In the back of my mind I kept remembering a tech sheet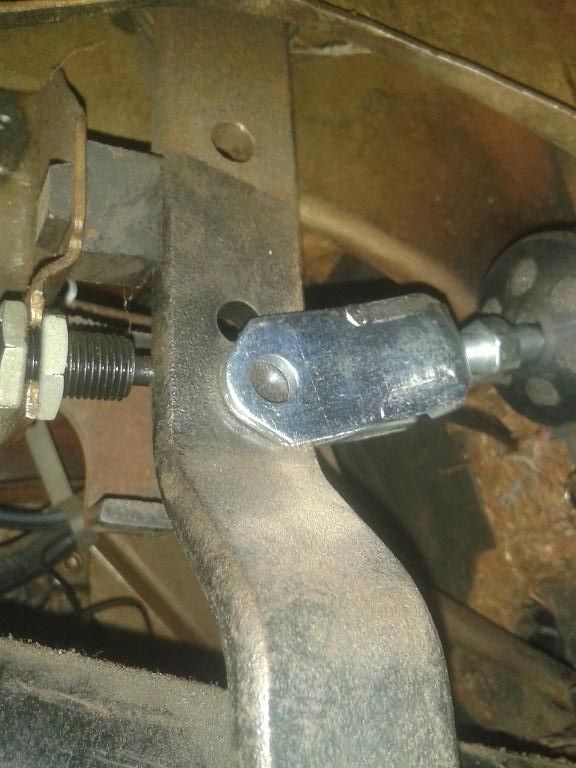 created by the Great Lakes Chevys or something like that. This "how to" instructions made all the rounds during the early internet days. I had made multiple readings of the instructions during that time. Ten or so years later the memory of that tech sheet is still in my recollections, however I only have a vague recollection of those instructions. I have search the internet to no avail. The Great Lakes Brake Upgrade Instructions and Parts list is no where to be found. To make matters worse, I have this nagging memory that one the tech sheet's steps had you drilling a new clevis hole in the brake swing pedal arm. Why was the step done in the Great Lakes's Tech Sheet and not in my latest research?
By chance, I found some old car magazines in a closet. In one of the magazines, I found my answer: If you have 18" of manifold vacuum and the system has been pressure bled, there are not too many things left to cause bad brakes. However, many Tri-Five owners choose a booster that is bracketed with a tilt upward at about 6 or 7 degrees. The tilt is put in place to give some extra travel to the booster pushrod. A new hole drilled 1" below the original clevis hole will produce the needed extra pedal swing that the tilt requires. This new hole will also keep the push rod from binding.+
I am happy now! I now know if you have a tilted up booster/master cylinder you should
make a new clevis hole to increase the travel length of the pushrod. If you have a non-tilted

booster/master cylinder the hole may not be required.
Texas Classic Chevy Experience
will post blogs about: Hot Rods, Chevy, Chevrolet, Drag Racing, Car Shows, Classic Cars, Custom Cars, Muscle Cars, How to Tech. posts, Dallas Area Classic Chevy Club, Texas Muscle Car Challenge, Tri-Five Nationals, Lone Star Chevy Convention, Classic Car lists, Classic car links, Spotters guides, Car Shows, Swap meets, Book reviews and More.
__________
+
"Tech Quicks: Don't Forget the Hole!"
Chevy Classics
Oct. 2007: p.79